August 17, 2022 – The Africa Young Voices Media Empire (AYV), a leading broadcast and multimedia institution in the sub-region, announced earlier today Mr Messeh Leone the company's first Chief Operating Officer (COO) since its existence.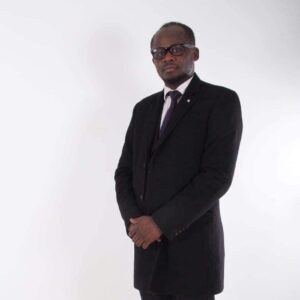 Based in the United Kingdom, Messeh Leone was the Head of AYV International, while serving as the head of the company's Legal and Communications Unit.
His new role as Chief Operating Officer of the whole company  is to further strengthen the management's vision and move the company's development forward.
His office covers both AYV-Sierra Leone and AYV International to the strategic vision and mission of the company with the vim of upholding it fundamental values.
Messeh Leone brings with him extensive experience, spanning over two decades in both public and the private sectors, working with the Commonwealth, United Nations, European Union in international development, communications, legal, finance and management operations.
Working closely with the Managing Directors, Messeh Leone will play a central role in delivering AYV's strategy and plans, managing its day-to-day operations, recruitment, broadcast, technical, special projects and nurturing its unique character and vision.
Amb Anthony Navo;Jnr, Chief Executive of AYV , said:
"We are proud to announce that we have further boosted our leadership team with the appointment of Messeh Leone  as Chief Operating Officer (COO).
Messeh Leone has been involved with   AYV since its inception and has taken on this new role at an exciting time for AYV. The new COO role is crucial for us as we think about the next phase of our media work , and Messeh's experience of leading large-scale operations and management programmes across the world will help us to continue to strengthen our ability to deliver at pace.
We're looking forward to working with Messeh in this new leadership role  and team management – in a nutshell, helping us to grow and impact."
Messeh Leone, COO of AYV, said:
"I'm delighted to have been appointed to be working for AYV as its first COO and I'm looking forward to helping to build the skills and capabilities the media institution needs to help it deliver significant programmes  including promoting and supporting good, accurate journalism–based on contents that are ethical, balanced, independent, critical and of public interest."
END