BREAKING NEWS! Juju Jeks, Yeanie Sundufu, Julie Tombo, Kontri Boss Eddie 441, Lolo Simeon, and others qualify for Housemates Salone Season 3
Juju Jeks, Yeanie Sundufu, Julie Tombo, Kontri Boss Eddie 441, Lolo Simeon, and others qualify for Housemates Salone.
The public has voted. Top 22 superstars from across the world have been carefully selected through public voters.
Africa Young Voices (AYV) Media Empire and Africell Sierra Leone have announced Juliet Konya Sesay popularly known as Juju Jeks, Julie Conteh popular known as Julie Tombo, Yeanie Healen Sundufu, team Wanpot , singer Edward Wright popularly known as Kontri Boss Eddie 441, Lolo Simeon among the list of 22 others who made it into this year's housemates Salone Season 3 show.
One of the biggest reality tv show in Africa, Housemates Salone #HMSalone starts airing from Sierra Leone on AYV Dstv 399, at 9pm this Sunday 22nd May 2022.
The show saw BBNaija "Shine Ya Eye" winner @WhiteMoney flown to Sierra Leone and served as a judge for the auditions.
Juju Jeks got pregnant at a young age of 15 years. She was impregnated by fellow teenager. She endured a difficult childhood experience. The challenges Juju Jeks encountered during the pregnancy had a terrible impact on her wellbeing and family. But despite the shock of her situation, Juju Jeks never lost hope. She started on a journey of recovery, studying and working for a better future.
Read more: Juliet Konya Sesay: The Girl Who Defied All Odds To Become A Change Maker.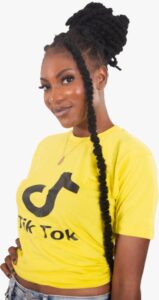 EDWARD WRIGHT KONTRI BOSS EDDIE 431.
Kontri Boss born Edward George Wright hailed from a Christian family from Congo Town in Freetown, Sierra Leone. The name Kontri Boss came about through his popularity in the entertainment industry with collaborations and respect he earned from his peers for his exceptional talent in writing and producing good music. Read more about him Eddie 441 Kontri Boss Declares For Housemates Salone 2022
YEANIE HEALEN SUNDUFU.
Born and raised in Bo City, Yeanie Healen Sundufu is a 26-year-old young Sierra Leonean Entrepreneur, actress, mobile makeup artist, hairdresser, and a holder of a bachelor of science in Commerce at the Fourah Bay College.
Yeanie had a big dream, she wanted to become an Air Hostess or flight attendant. Read her inspiring story Meet Yeanie Healen Sundufu : 26-year-old young Sierra Leone Entrepreneur , mobile makeup Artist, and hairdresser leading the way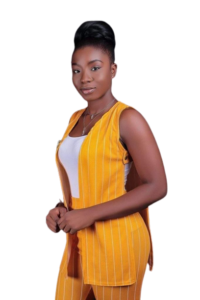 LOLO SIMEON
Currently based in France – Born and raised in Freetown, Lolo Simeon, is a Sierra Leonean international model, interpreter, entrepreneur, founder of Fashion To Empower SL and Let Our Children Dream Foundation. Her Fashion company, -Fashion To Empower Sl organises fashion events and competitions including Mister and Miss Best Model Sierra Leone, Runway Fashion Shows etc. Read Lolo's full story: Sierra Leone's top model: Lolo Simeon, the trailblazing force of fashion modelling in the world.