Mario Vee
is a 37-year-old South African LGBTQ+ Activist, Celebrity-Style Make-Up Artist, Fast Fashion Stylist, CEO of Unblemished Beauty Make-Up and Nail Academy offers SETA accredited
beauty courses, Samotologist, and Permanent Make-Up Artist.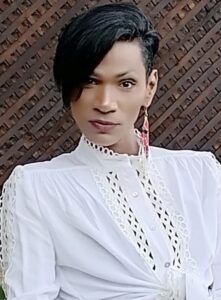 His life is a testament to what
dedication and strong willpower can achieve, He is an inspiration to all those who get a chance to work with him and on top of that, he always maintains a certain level of humanity and poise about
him that puts everyone at ease.
The 37-year-old Celebrity Make-Up Artist is an ex-drug-addict who was involved in drugs for the past 17 years of his life. He almost lost his life through overdosing
but because he knew that he wanted to turn his story into victory and change the narrative associated with addiction people needed to understand that there is life after addiction.
The motive behind his strength to beat the addiction was to change not just his life but to change the lives of other people.
Mario Vee's passion is to make both men and women look and feel good about themselves. His passion for beauty is something that restored him, he has created a name for himself that is hard to
miss when discussing the beauty and make-up in South Africa. His brilliant beauty and make-up style should be emulated.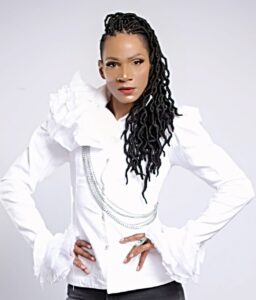 It is not surprising that throughout his accolades from 1995 when he found love in beauty, in 2019 he founded Unblemished Beauty Make-Up and Nail Academy that is
accommodating students all over South Africa. Mario Vee has given plenty of opportunities to young boys and girls from disadvantaged backgrounds.
The legacy he wants to leave behind is one of courage, strength, compassion, and love. He wants to be remembered for his tenacity and bold character. His story is from ashes to glory, he never gave up on his desire for success and is continuing to soar the heights in the South African Beauty
Industry.
His biggest Role Model is Michelle Obama because she is a confident, strong,g and
a bold woman who has the monitoring skills and entrepreneur-driven ability to work with so many upcoming brands which is exactly what Mario Vee is doing under Unblemished Beauty Make-Up and Nail Academy.
Since he has been clean from the drug, life has been full of surprises, and he has been blessed with opportunities that allowed him to mentor boys and girls from disadvantaged communities throughout South Africa.
His hope and plans for the future are to build entrepreneurs within the beauty industry. He wants to grow empires and restore business and work opportunities within our beautiful country.
His dream is to inspire, motivate and change people's lives through his life experience. He has many
students he is mentoring under his academy.