The Immensely talented 16-year-old Tshegofatso Mongale is a South African Aspiring Actress and Model who has a hack for bringing out the best in people with a passion to make a sustainable difference with an unwavering eagerness to constantly learn and evolve.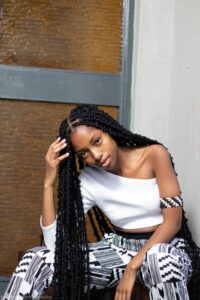 The Johannesburg-born aspiring actress is a great joy to watch, and this July she will be heading to the United States of America to represent South Africa. She mesmerizes people with her elegance and the rhythm that flows in her movements as a Runway Model. The bright smile on her cheeks, the confidence, and her firm posture are what made her stand out.
Like almost every kid in the new age, Tshegofatso Mongale fell in love with performing arts in Primary School where she partook in a Production Play that enchanted her towards a
a loving relationship with entertainment.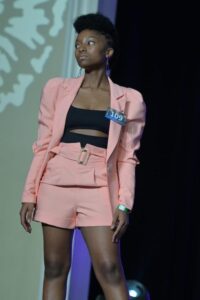 Miss Mongale was bullied in school in all her primary school years, modeling and acting made her feel better about herself. Her past experience made her fearless and bold, this helped her build a solid foundation in her pursuing the performing arts, fully dedicated herself to breaking boundaries; reshaping conversation and changing the narrative by striving for continuous opportunities.
Tshegofatso's passion have oaved the way to countless opportunities, unique experiences and exceptional relationships that are bound to leave a legacy.
In 2021 Tshegofatso had the privilege to showcase in front of the international prestigious celebrity judges who attended the 11th annual International ARTS Talent Showcase that was held in Silverstar Casino. She performed for an Executive Casting Director for Tyler Perry Studios Rhavynn Drummer, Joey Hunter – Ford Models President for the past 30 years, Nate Butler – The A&R for Americans Got Talent, Blaze Johnson from The Voice America, and an Elite Drama And Film Institution AMDA.
Tshegofatso got an international callback to go to New York City to represent South Africa at the world's largest talent convention IMTA. This is a golden opportunity for this incredible 16-year-old talented Actress and Model as she is hoping to receive at least 6 callbacks including an international scholarship. IMTA has produced big stars now such as Aaron Paul from Need For Speed, Ashley Greene from Twilight, Ashton Kutcher from Two and a Half Men, Zach Rosring from Vampire Diaries, and Sean Williams Scott from America Pie to name few.
After she returns from America she wants to also assist other teens to reach their full potential and go after opportunities.