By Salone Messenger Media and Hawanatu Konneh Network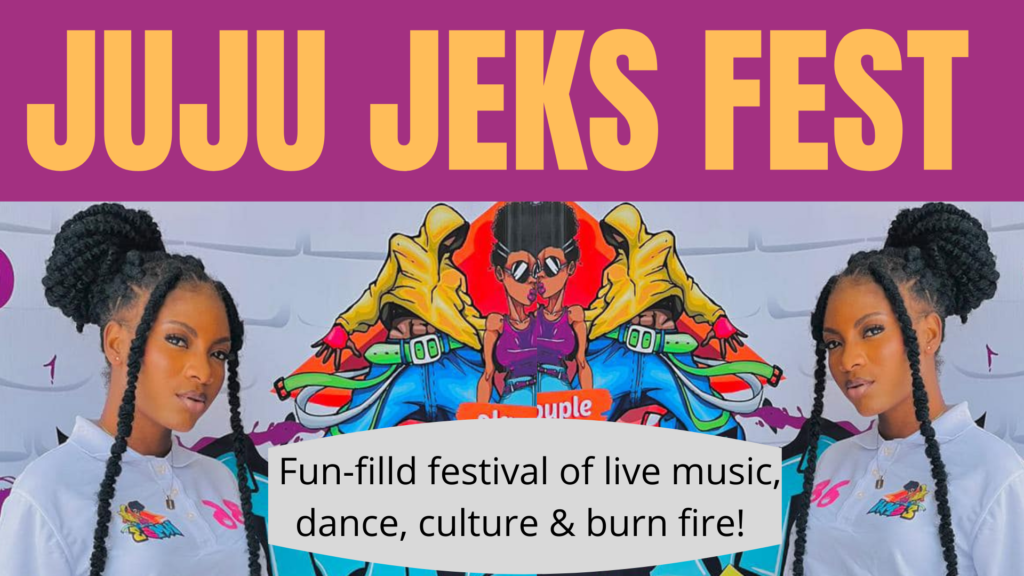 Juju Jeks Festival: All Roads Lead To Number 2 Beach For The Biggest Youth-Led Event Happening In Sierra Leone this Sunday, 8 May, 2022.
For tickets, call: 099981046. Pre-book tickets ONLY: Le 30,000.
Festivals are some of the world's most beloved events that draw in thousands of people from all over the world. It is not just an opportunity to sing and dance but also to witness comedy, culture and get to watch popular musicians perform live. For some, this is a dream come true.
Juliet Konya Sesay, otherwise known as 'Juju Jeks', in partnership with TikTok Stars SL Ltd and other partners are hosting the Juju Jeks Festival at Number 2 Beach, on Sunday 8th May 2022.  When it comes to the largest youth platform, however, only one festival holds that title, and here is what to know about this amazing event.
Organisers of the Juju Jeks festival are promising to bring 'a taste of world class entertainment' to one of Sierra Leone's most beautiful beaches at Number 2 River, with a fun-filled festival of live music, dance, culture & burn fire, which will feature leading artistes, comedians, celebrities, media personalities, TikTok stars and others.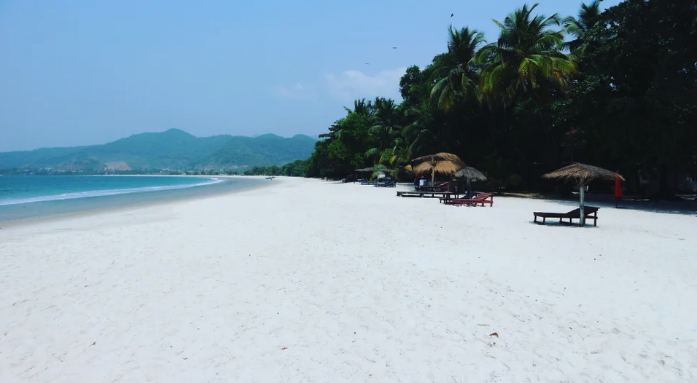 Popular TikTok stars (in terms of followers) Peter Komba, the 'Nack ' hit singer Jacob The Therapist, Ambrose/Nata and others will participate in the event. Top female rapper Empress Pee has been confirmed as the headline act. Housemates Salone season 1 winner Kenchine Palmer; prominent blogger Hawanatu Konneh; MC Maggie among top stars confirmed to serve as hosts for Juju Jeks Music Festival. More than 1,000 people are expected to take part in the Juju Jeks Festival at Number 2 Beach.
Speaking to Hawanatu Konneh Network, Juju Jeks Festival lead organiser Juliet Konya Sesay said: "I'm delighted that I am able to work together with a great team and partners to organise this event that offers something for everyone at an iconic beach.
"I'm proud to see us celebrating live music, dance, culture & burn fire while supporting the brightest and best young talent in Sierra Leone. I'm also thrilled that we will continue to build on the hard work of the TikTok Stars in Sierra Leone by presenting a new digital hub which will engage and empower young people with the tools needed to make a positive difference in this world."
The theme for the Festival focuses on preventing teenage pregnancy; promoting wellbeing and safe spaces for young people; and creating multimedia platforms fit for all. Parts of the funds raised from the Festival will benefit the Sierra Leone Wave Alliance Surf Therapy Programme at number 2 Beach and other partner beaches. Juju Jeks Juliet Konya Sesay is a member of the Wave Alliance in Sierra Leone– an alliance of community organisations that is providing safe spaces, caring mentors, and a provision of weekly Surf Therapy sessions. The programme gives young people skills to cope with stress, regulate behaviour, build healing relationships, and make positive life choices.
Juju Jeks was pregnant at a young age of 15 years. She was impregnated by fellow teenager. She endured a difficult childhood experience. The challenges Juju Jeks encountered during the pregnancy had a terrible impact on her wellbeing and family. But despite the shock of her situation, Juju Jeks never lost hope. She started on a journey of recovery, studying and working for a better future. After giving birth, she returned to school to continue with her studies. Juju Jeks has recently graduated from the university and she is now an accomplished Multimedia Entrepreneur, Actress, and a Strong Girl who defied all odds to become a change maker. She is among the leading social media influencers in her country –Sierra Leone and the co-founder and CEO of Tik Tok Stars in Sierra Leone.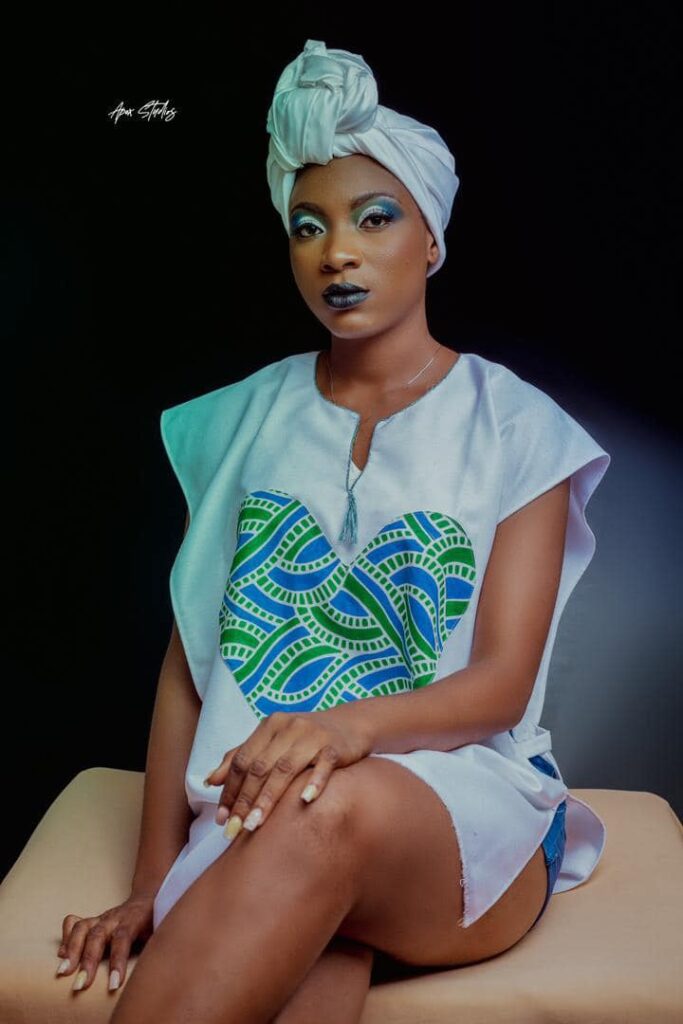 Along with her film career, she promotes humanitarian causes and is vocal about girls and women's empowerment, working to create a better future for girls like herself across the African continent and the world at large through education, mentoring and multimedia technologies for social change.
Juju Jeks has been selected by the judges of the Housemates as among the top contestants to be considered by a public vote to be a housemate. Over 20 contestants made up of young men and women from different social backgrounds and experiences across Sierra Leone, Africa and the Diaspora (America, Europe, Asia), live in a house for seven weeks and compete for prizes. The show which is aired on DSTV is being proudly produced by the Africa Young Voices (AYV) Media Empire – lead TV in the country and Africell-Sierra Leone- lead telecommunications company in the country.
Juju Jeks has called on everyone to be part of the Juju Jeks Festival at Number 2 Beach.
See you all there!