-Sierra Leonean singer K-Man was recently spotted showing off some football stunts in his house. Watch video here
– The musician, K-Man who was captured showing his football skills while having a lot of fun.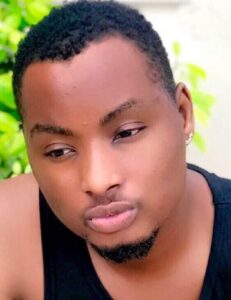 – Apart from the wild reactions of fans to this, several among them who knew him at a young age testify on the comment section that K-Man Bingoman has been a player since he was young and he was very good. Watch video here
K-Man recently proved to his fans that, apart from music, he is also good at other things, one of which happens to be football. This he did, by sharing a video of himself flexing with the ball in his house.
K-Man who wore a black shirt and long trouser with sleepers seemed to be having the time of his life as he shows of his football skills
K-Man just about showed that he has a good hang of the tedious sport of football. At the background of the video, K-Man said that was how they use to dribble guys. Indeed, the footage which was shared on the singer's Facebook page is truly a sight to behold.
Watch video