By: Ahmadu Lebbie

Meet Alhaji, Ing. Mohamed Babatunde Cole, The man who  donated US$2 million worth multipurpose building to FourahBay College University of Sierra Leone
President Julius Maada Bio has commissioned an ultra-modern state-of-the-art complex at Fourah Bay College (FBC), University of Sierra Leone today.
The building was constructed and donated by Ing. Alhaji Mohamed Babatunde Cole an Alumni of the university.
Speaking during the ceremony, President Bio commended Ing. Cole, and asked other Sierra Leoneans to emulate a good example of Ing. Cole by giving back to the country.
Ing. Alhaji Mohamed Babatunde Cole is a fellow of the Institute of Engineers in Sierra Leone; and a member of the Professional Engineers Registration Council.
He holds a degree in Bachelor of Engineering from the University of Sierra Leone; and has numerous certifications in strategic leadership, management, operations and marketing
courses organized both locally internationally.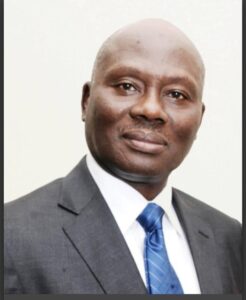 He has a wealth of experience in banking, finance and insurance, having served as Director on
the Boards of various Companies including Ecobank Sierra Leone Limited and Leone Dock
Labour Company Limited. He currently serves as Director on the Boards of other prominent
institutions including National Petroleum SL Ltd (NP), WAICA Reinsurance Corporation Plc;
Reliance Insurance Company Limited, Leonoil Company Limited Company and Petroleone
Limited.
He began his illustrious career as Pupil Engineer at the Forest Industry Corporation in 1977 and
then as Design and Project Engineer at the Sierra Rutile Company Limited. In 1982, he joined BP
Sierra Leone (which later changed its name to NP) as Operations Engineer and rose steadily
through the ranks at NP as Marketing Manager, General Manager and eventually as Managing
Director of the Company. As Managing Director, he rebranded the NP Company and took it
beyond the boundaries of Sierra Leone, to become an international Group structured Company.
He Retired as Managing Director of the NP Company in 2015. He is currently the Executive
Chairman of the NP Group Limited – which is the holding Company for NP Sierra Leone, NP
Liberia, NP Gambia, NP Guinea and NP Cote D'Ivoire.
©️ Ahmadu Lebbie