By: SWSL
Meet Madam

Amb Precious Amabel Lebby-Smith: Media personality and founder of

PalsAfrika Online Television
Madam Precious, made it among the 12 impactful women on International Women's Day -2022. The impactful Women Initiative (IWI) spotlights women referred to as strong women, who are recognized to have passion to uplift others.
The IWI only considers women outside government positions who are either pioneering a just cause or are sharing the little wealth they have to impact others.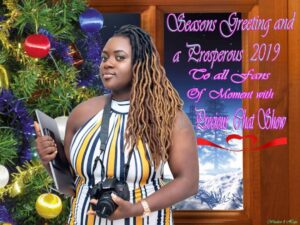 Madam
Amb Precious Amabel Lebby-Smith
is a media personality who owns an online television she founded in May 2020. This Online Television platform she has used to showcase the work of many philanthropic organizations at no cost and always avail herself to lend a helping handing without any protocol.
Precious, has supported SWSL in their homeless service countless times and remain a one call away volunteer to the course, because she believes We excel by helping others.
In 2021,
Amb Precious Amabel Lebby-Smith
committed her time to working with youths in slum communities at Murray Town and Waterloo, a Genda Bizness project under Save the children International and though part time, her impact was greatly felt.
Because of her giving spirit and passion to help others, SWSL recognizes her as one of the 12 impactful women.
In her own words, impact is " an abstract satisfaction that one derives from lifting others, it doesn't necessarily needs to be trumpeted ".
Get inspired by Amb Precious Amabel Lebby-Smith!
To be recognized as an impactful woman, a woman has to live for others and make time for others. And such a woman doesn't necessarily need to hold a government position in society.
We celebrate you Amb Precious Amabel Lebby-Smith