By: SWSL
IWD 2022 Impacful Women! Meet Madam Ariana Oluwole: Founder & Publisher of the Ariana Diaries
IWD#2022 Impacful Women! Meet Madam Ariana Oluwole.
Ariana Oluwole, who made it among the 12 impactful women on International Women's Day -2022. The impactful women initiative (IWI) spotlights women referred to as strong women, who are recognized to have passion to uplift others.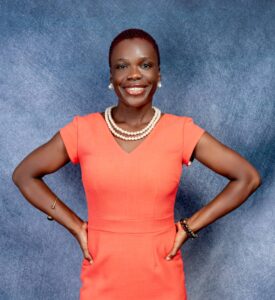 Related story
IWD 2022 Impacful Women! Meet Janice Kaday Williams: Founder of Sudu Salone, a non profit that finds families and homes for orphans and displaced children
The IWI only considers women outside government positions who are either pioneering a just cause or are sharing the little wealth they have to impact others.
Ariana Oluwole, is an Edupreneur, She is recognized for her philanthropic heart, for supporting children and her fellow women. Ariana has also supported SWSL in their homeless service countless times.
In 2021, she embarked on many projects most notably; The Child and Adolescent Mental Health Unit plus her continuous support to different interest groups in the areas of leadership, personal & career development through arianadiaries
Because of her giving spirit and passion to help others, SWSL recognizes her as one of the 12 impactful women.
In her own words, impact is investing in holistic education where everyone recognizes their innate gift and embrace life's purpose.She is consistently working towards nurturing the younger generation especially women and girls is her everyday goal.
To be recognized as an impactful woman, a woman has to live for others and make time for others.
We celebrate you Ariana Oluwole.