Rahim De Wezard- TOI
The CEO of Hajenah Entertainment, Nashito Kulala has taken on his social media to announce the releases of new single title TOI done by Rahim De Wezard of Hajenah Entertainment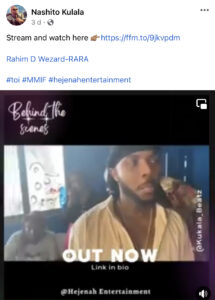 TOI" Single drop by Rahim De Wezard  is an amazing  song for you  by the son of the soil.
The song is produced by the Hajenah Entertainment
Titled "TOI" is a well produced song  recommended for all  of Rahim De Wezard produced by Hajenah Entertainment
Released on the 14/July 2022. The song is currently among the most trending songs in Sierra Leone
Check it out and enjoy good music from one of Sierra Leone's best.