R Fam Ventures To Own The Biggest Farming Company And African Super Store That Will Cater For Over 10,000 People: Meet The Founder.
Seeing The Invisible, Doing The Impossible: A Young Sierra Leonean Entrepreneur's Journey To Success: Meet Marion K Conteh
Marion K Conteh is nothing if not insightful. She describes herself as a serious-minded agricultural entrepreneur who can create opportunities where there seem to be none – and she's right. After just a few short years of operation, she and her company, The R Farm Ventures are poised to transform their local food systems and take agriculture to the next level. One of Marion's main activities is growing, producing and selling certified agricultural produce.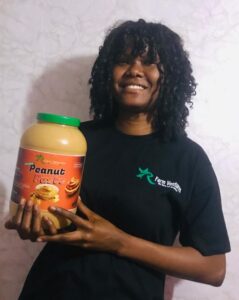 Born and grew up in Freetown, Marion K Conteh is a former Sierra Leonean model, entrepreneur, farmer and founder of RFarm Ventures. The RFarm Ventures offers Food crops and working on production process and their operational areas are in Makeni and Kambia currently producing Cassava, potato, rice, Corn, Okra and Cucumber. Marion attended the government Secondary technical School Freetown where she completed her secondary school and moved to the Milton Margai College of Education Science and Technology where she studied Business Administration.
Popular BBC SHORTLISTS ANTONIA HOWARD FOR 2022 KOMLA DUMOR AWARD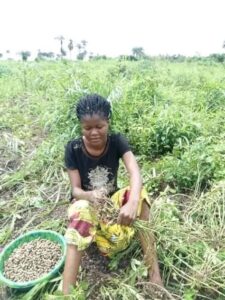 Like many young people, the terrible long decade civil war in Sierra Leone had negative impacts on her life, however, Growing up was a great blessings for her because she grew up with a family that is very peaceful and supportive to whatever dreams she wanted to pursue in life.
At a very tender age, Marion K Conteh thought of making a difference and wanted to engage in business to support her education. Marion always wanted to be that independent woman who could push herself for something greater, when her father lost his job, Marion began to learn hair dressing and began to make Money out of it, and to a point she paid a whole year School Fees when she was in JSS 2 because she never wanted to ask her parent but rather surprise them that she could support her parents.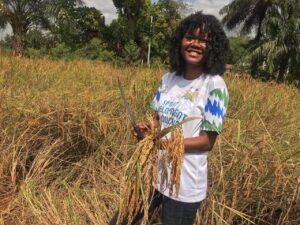 Because of Marion's height, she was persuaded to go into Modeling, people said if she goes into modeling, she will make lots of money and create an impacts, but it turned that modelling companies get 90% of the shares. She then went into tailoring. Marion was inspired to start-up Rfams ventures because of her father's passion for Agriculture and her passion for entrepreneurship.  RFarms currently employ people on per time base, with age limit from 18 to 45 years.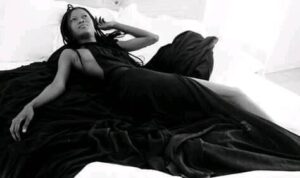 "Before setting up Rfam Ventures, I work as a customer care representative (Call Center Operator) and Administrative Assistant for QCELL SL." She told us at Salone Messenger during an exclusive interview.
Sallu Kamuskay
What was your greatest inspiration to start up this company or what prompted you?
"My Father and Mother; these two people are my greatest inspiration to start up this agro Business. We use to feed and make money out of it, the basic crops like Cassava, potato, Corn, Okra, Cucumber we don't purchase from the Market we grew them ourselves. After lots of thinking, I thought this is something I can make lots of money in time to come, so I began to write down plans, ideas as to how to go about it since 2019 after I had raise some funds. The other thing is that the negative narrative going around especially in this part of the world that Farmers are dirty, non-educated and are less important in Society prompt and give me passion to take up the venture .  Most importantly, I am very passionate about fighting against Zero hunger and promoting food sustainability. This greatly complement the United nations goals 2 agenda by 2030 which is to End hunger, achieve food security and improved nutrition and promote sustainable agriculture"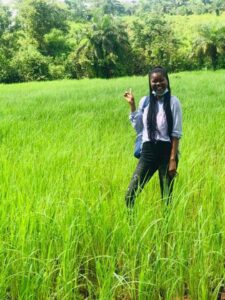 Sallu Kamuskay
What are you currently working on that is your biggest project or what are you working on that has been your greatest project?
"My company is working towards owning one of the biggest farming Company and African Super Store that will cater for over 10,000 of people both in Freetown and the provincial area."
Sallu Kamuskay
What would be your message to Sierra Leoneans?
"Join us today as youth and young people to fight against Zero Hunger, farming Benefits the world. its helps in sustainability and development of the economy and every human being has a purpose for living. join us and fulfill the  Sustainable development Goal two."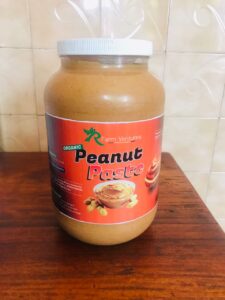 Connect with her on Facebook: Marion K Conteh
Call her on: + 23277709404 or +23234709404
.